"True Investigation" Mingle Mysteries, direct from the company that changed the murder mystery party industry!
Are you looking for an easy, hassle-free murder mystery investigation game to suit your unique party? You've come to the right place! Our mysteries create an actual investigation at your party – no silly stunts or ridiculous lines – just straight-up sleuthing to find who had the motive, means and opportunity to commit the murder or theft. Your guests will be questioning one another, not breaking their backs in a limbo contest, and instead of bobbing for apples or performing the Running Man, they will be proving just how clever they are. SHOT creates murder mystery party investigation games for the rest of us, in a format that will fit your guest list and create an event no one will ever forget!
Why
Choose

Shot In The Dark Mysteries?
The Original Mingle Mystery Investigation
No scripts, rounds or silly stunts; a genuine investigation that gets your guests sleuthing as a detective would, searching for the person who had the motive, means and opportunity to commit the murder.
The Host Can Be A Suspect
We hosts work hard to throw parties, and we believe that you, as the host, should be able to take on a suspect role if you choose and solve the mystery as well. You should get to have just as much fun as your guests!
The Best Customer Service
This is not just some hobby we do in our spare time. Mystery parties are ALL we do – we eat, sleep and breathe this company, and we pride ourselves on being here to serve our clients worldwide through email and live chat.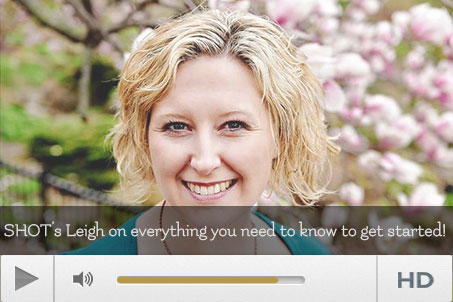 I had my Birthday Murder Mystery Party this past Saturday. I really did not know what to expect. The party was a success! This group of ladies really got involved in trying to guess who the suspect was. Everyone was laughing at the different type of questions that were being asked. The people that were the suspects were so on point with their parts that they played. The murderer did not know that he was the murder. This was such a hit that people are still talking about it to this day. Everyone enjoyed the party. It was very different. Only the suspects knew that this was a "Murder Mystery Party". The guests did not know until I announced that there had been a murder. I commend your staff for a job well done. Thank you so much SHOT!
It was OFF THE HOOK FUN!!! Thank you SO much!!! You are awesome and everyone on our team was amazed at the quality of the mystery. We had one gal who had just attended a mystery dinner in Sacramento the evening before and she said the first five minutes of our event was better than the entire other thing.
We hosted our Mysterious Affair at Stirling Hall event this past Sunday. It was HUGELY successful! We had 56 adults and 6 teens – 63 total – our most well-attended adult program EVER! They all raved about how much fun they had and that they want more murder mysteries!
Thank you for creating and hosting a customized murder mystery for our work group. It was a really unique way to end our conference. Everyone was raving about the awesome event the next day. The gal that was a reluctant suspect enjoyed it more than anyone! Well done!