The year is 1922 and the Roaring 20s are just getting underway. The end of the war has meant the start of a renewed sense of passion and joie de vive. Unfortunately, two years ago the government implemented prohibition, the ban of the sale, manufacture and transport of alcohol, giving rise to smuggling, organized crime and allowing enterprising members of "regular" society to become millionaires virtually overnight.
Welcome to Lands End, a grand estate on the tip of Sands Point, Long Island. The owner, an elusive millionaire named Mr. Foxx, throws lavish parties each weekend, but has never been seen. Tonight, he will break his silence and come out from the shadows to reveal himself to an exclusive, and bafflingly varied group of guests.
But when a guest is found floating in the pool, clearly murdered, the dinner party turns into an investigation, and every guest is a suspect! Become a sleuth and discover the killer, and, if you can, the identity of The Sly Mr. Foxx – the killer could be you!
This mystery has murder and is rated 3/5 on the "clean" scale. In addition to the murder, there is reference to affairs and drinking. As with all of our mysteries, there is no foul language.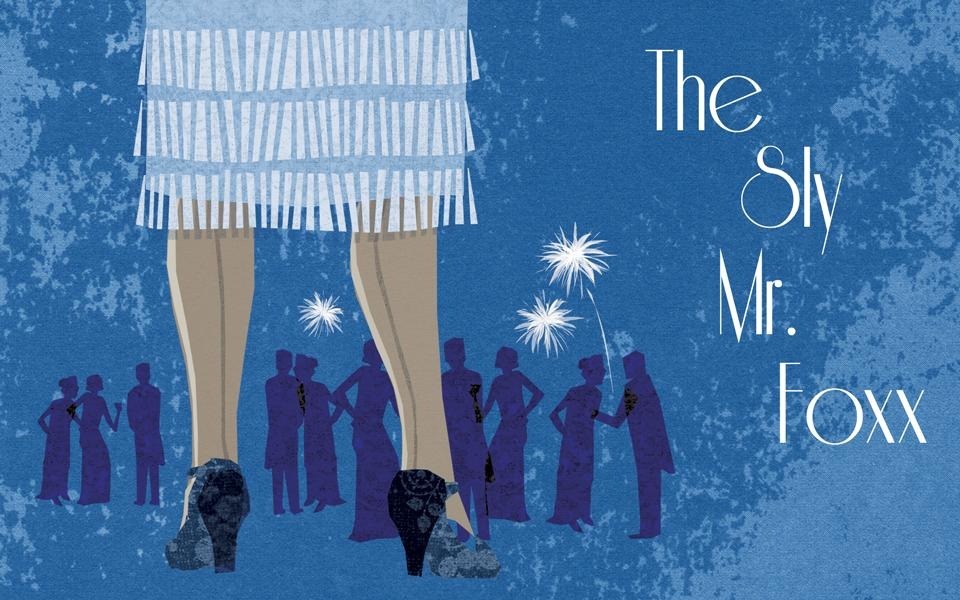 Our "Mingle Mystery" format gets your guests sleuthing and interacting to solve the mystery

Our trademark, un-boring mystery package materials (no cutting required!)

Individual email-able suspect guides to cut down on printing and save the host from "spoilers"

Host guide with full instructions and tips to help you prepare for your party

Character Complexity Rating (to help hosts better assign characters to their guests)
Optional MP3 Announcement of Murder and final "Big Reveal" mystery solution

Accusation Forms

Invitations

Name tags

Floor plans – (if applicable)

Access to the PLAY! site to send your guests to view the trailer, suspects and more!

*NEW* Digital Invitations
Reviews for The Sly Mr. Foxx Interactive Murder Mystery Party
This is the fourth year in a row that we've hosted one of your murder mysteries for my birthday and they have always been such a blast! We've done the Steampunk, Alice in Wonderland, The Sly Mr. Foxx, and look forward to Murder at the Derby this year. Keep up the good work! We'll be doing another one next year.
Two days after the disco party and my guests are already asking for mystery #3. Thank you so much for everything. And for indulging me and letting me send you pictures! (Played Murder at Studio Paradise, The AdMan Murder and The Sly Mr. Foxx)