It is the last and final session of the legendary Olivier Venesse!
This Swiss chocolatier is one of the most respected chocolatiers in the world. And yes, while his creations are scrumptious and his chocolate divine, this is not the only reason for his fame. He was reputed to be an alchemist, and his chocolates were said to have the ability to change peoples' lives!
Olivier Venesse was rumoured to halt disease, reveal hidden desires and even cure the heartbroken! But when this beloved chocolatier is found drowned in his own drinking chocolate, all of his esteemed guests become suspects. But who could have killed this cherished man on the eve of his retirement, and why?
This mystery has murder and is rated 3/5 on the "clean" scale for the fact that there are relationships between characters. There is, however, a "Suggested Pairings" feature included to help you properly pair up any couples attending, or avoid pairing between family members.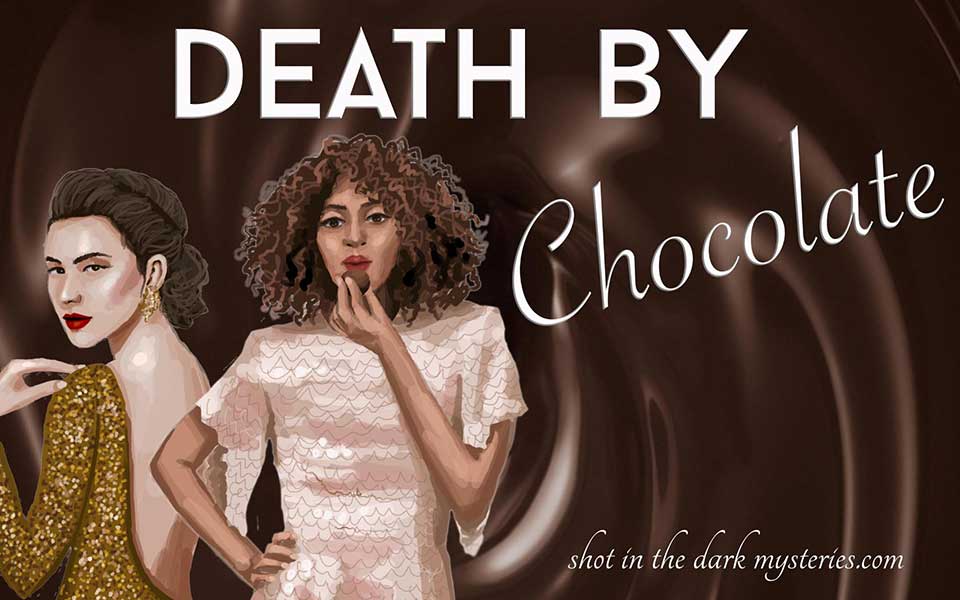 Our "Mingle Mystery" format gets your guests sleuthing and interacting to solve the mystery

Our trademark, un-boring mystery package materials (no cutting required!)

Individual email-able suspect guides to cut down on printing and save the host from "spoilers"

Host guide with full instructions and tips to help you prepare for your party

Character Complexity Rating (to help hosts better assign characters to their guests)
Optional MP3 Announcement of Murder and final "Big Reveal" mystery solution

Accusation Forms

Invitations

Name tags

Floor plans – (if applicable)

Access to the PLAY! site to send your guests to view the trailer, suspects and more!

*NEW* Digital Invitations
First, choose your number of suspects from the list below!
Attn Phone & Tablet Users! You can purchase the mystery on your phone or tablet however you will be unable to download and extract the zip files without a PC or Mac.
If we dont have your gender mix, Click to below to request a customisation
Send out digital invites to get your party numbers in order!
Reviews for Death By Chocolate Murder Mystery Party
My book club got together with our relevant partners to play this, they are already talking about the next one and if we should do this monthly.

Thank you so much for a wonderful party! Oh and we splurged on a bunch of Swiss chocolate as well, that will definitely be a monthly thing :)
Already played? Let us know what you thought!