Deep in the forest and miles from civilization, a castle sits high atop a mountain – Casillero de la Sombra. Within, the Antonov Clan of vampires spend their days avoiding the sunlight and their nights hunting humans and drinking their blood. While vicious, they and all other vampires follow the "code" set out by the vampire royal family in Romania. In accordance with the code, the Antonov Clan has extended hospitality to any travelers\ in need of refuge from the sunlight. But when the leader of the clan, Frederik Antonov, is found staked in his coffin in the early daylight hours, traveling vampires and clan members alike become suspects in his murder. Who would stake an immortal? Why? Not everyone is who they seem to be in this classically gothic vampire murder mystery investigation!
This mystery is a 4/5 on our Angel Rating Scale – it is "clean" with no sex or drug references, and as with all of our mysteries, there is no foul language in the materials. Set in a gothic castle in an undisclosed location, this mystery can be played in any era, and can be used for a Steampunk-themed vampire party. Easy to costume and a breeze to decorate!
Our "Mingle Mystery" format gets your guests sleuthing and interacting to solve the mystery

Our trademark, un-boring mystery package materials (no cutting required!)

Individual email-able suspect guides to cut down on printing and save the host from "spoilers"

Host guide with full instructions and tips to help you prepare for your party

Character Complexity Rating (to help hosts better assign characters to their guests)
Optional MP3 Announcement of Murder and final "Big Reveal" mystery solution

Accusation Forms

Invitations

Name tags

Floor plans – (if applicable)

Access to the PLAY! site to send your guests to view the trailer, suspects and more!

*NEW* Digital Invitations
First, choose your number of suspects from the list below!
Attn Phone & Tablet Users! You can purchase the mystery on your phone or tablet however you will be unable to download and extract the zip files without a PC or Mac.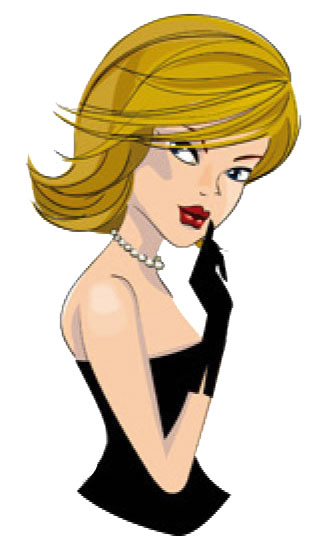 Great time! This was our second murder mystery party and it generates huge fanfare each time. The mysteries are set up to be challenging but not overly challenging and its great that everyone can participate without knowing who the killer is beforehand! This company is great to work with and is always accommodating to questions.
The best party – EVER! Shot in the Dark Mysteries made the planning so easy that we could focus on making our basement look like an 80s prom. Our theme was "Chiller Thriller" and we had a blast decorating. Every person that came said they had so much fun and wanted to host their own parties. The idea that no knows who the killer is works so well. Thanks Shot in the Dark Mysteries for providing an easy, fabulous way to have fun with friends!
I love Shot in the Dark mysteries! They made so many of our parties (birthdays, new years, just because!) extra special by getting our friends engaged in solving the crimes! They're such a great value, and even our friends that aren't extroverts can get into being a character and sleuthing. I also love that I am able to host and participate in the murder mystery! So much fun!!