Every neighbourhood has that ONE neighbour…
On Madawood Lane, in the seaside town of Ruby's Trove, that man is Alan Puckett.
If he hadn't been such an outright prick, maybe he would have lived to see his next birthday. But Alan Puckett had spent the past decade making the lives of everyone on Madawood Lane, in the town of Ruby's Trove, hell. The thing that everyone thought but never said was that the neighbourhood would be a much better place when he finally kicked the bucket. So when Alan Puckett was actually murdered, the list of suspects seemed never-ending. Some had the opportunity, some had the means, but every single one of them had the motive.
Yes, no one spoke it aloud, but every single resident of Madawood Lane was thinking it – which is why, when Alan keeled over in his driveway this morning, those who saw it happen reached for their phones to call for help and paused, ever so briefly, to reconsider. Perhaps I will use the washroom first, thought one, as she put her phone down but, instead of using the small bathroom right behind her, she climbed the stairs to make use of the one on the far side of the house instead. Another reached for his phone and was about to dial, but then remembered a very important text he forgot to respond to the evening prior.
After hearing the news of Alan's death, many of Ruby's Trove's residents head to the beach to process Alan Puckett's death together, as a community. Children ran and played, dogs barked, fireworks were set off and everyone cheered, someone brought a guitar and music was played as loud as the residents liked as they danced with one another. But then, the police arrived, and everyone was escorted to The Wired Lobster Cafe, the local coffee shop for questioning – Alan Puckett's death was murder!
This mystery contains murder and is rated 3.5/5 on the Angel Rating Scale. There is mention of murders and references to selling drugs in some of the larger versions. This mystery can be played by a large range of ages and groups. As with all of our mysteries, there is no foul language in the materials.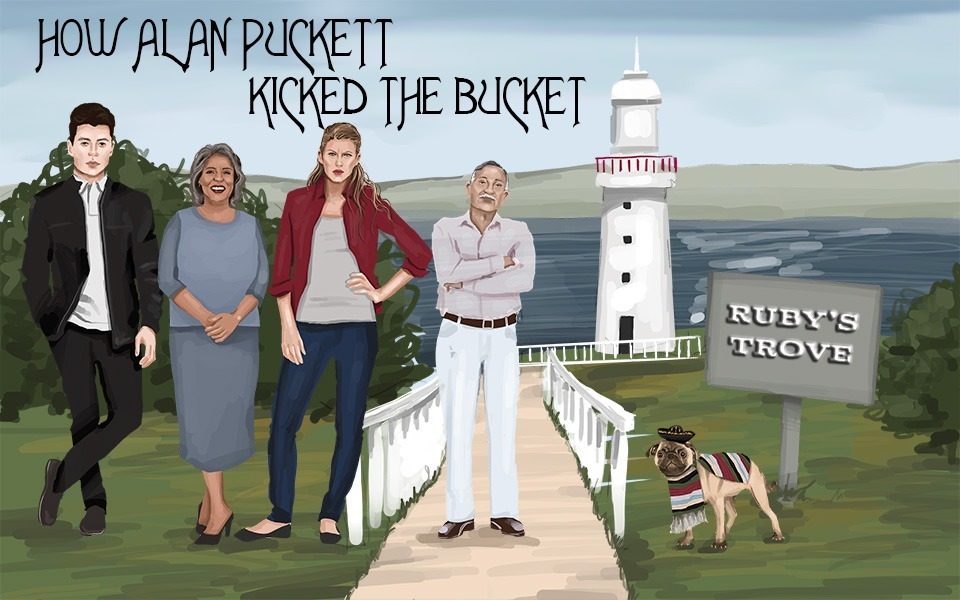 Our "Mingle Mystery" format gets your guests sleuthing and interacting to solve the mystery

Our trademark, un-boring mystery package materials (no cutting required!)

Individual email-able suspect guides to cut down on printing and save the host from "spoilers"

Host guide with full instructions and tips to help you prepare for your party

Character Complexity Rating (to help hosts better assign characters to their guests)
Optional MP3 Announcement of Murder and final "Big Reveal" mystery solution

Accusation Forms

Invitations

Floor plans – (if applicable)

Access to the PLAY! site to send your guests to view the trailer, suspects and more!

*NEW* Digital Invitations
First, choose your number of suspects from the list below!
Attn Phone & Tablet Users! You can purchase the mystery on your phone or tablet however you will be unable to download and extract the zip files without a PC or Mac.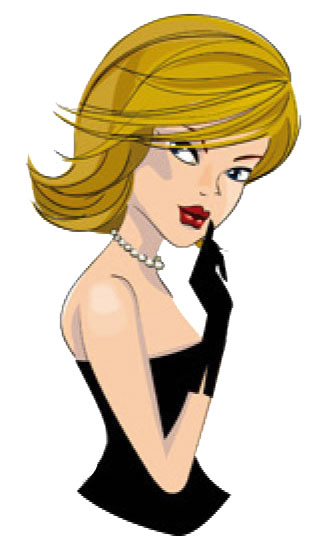 Great time! This was our second murder mystery party and it generates huge fanfare each time. The mysteries are set up to be challenging but not overly challenging and its great that everyone can participate without knowing who the killer is beforehand! This company is great to work with and is always accommodating to questions.
The best party – EVER! Shot in the Dark Mysteries made the planning so easy that we could focus on making our basement look like an 80s prom. Our theme was "Chiller Thriller" and we had a blast decorating. Every person that came said they had so much fun and wanted to host their own parties. The idea that no knows who the killer is works so well. Thanks Shot in the Dark Mysteries for providing an easy, fabulous way to have fun with friends!
I love Shot in the Dark mysteries! They made so many of our parties (birthdays, new years, just because!) extra special by getting our friends engaged in solving the crimes! They're such a great value, and even our friends that aren't extroverts can get into being a character and sleuthing. I also love that I am able to host and participate in the murder mystery! So much fun!!