Prepare yourself for an evening where decadence meets danger, in the high-stakes, pulsating heart of Ben and Aria Tate's renowned annual Halloween bash. Known for their extravagant celebrations, this year, the couple has pulled out all stops to horrify and entertain their guests. But as darkness falls and the moon takes reign, a sinister twist threatens to shatter the evening's spooky façade.
In an unsettling turn of events, the festive atmosphere is shattered by the arrival of a disturbing video that grips everyone's attention: a chilling recording that captures the brutal demise of one of the cherished guests, Jules Parker. The horrifying footage not only unveils a cold-blooded murder but also opens a pandora's box of looming questions: What sinister motive guided the killer to capture this chilling act on tape, and why was it addressed specifically to one of the party attendees?
As shock and fear ripple through the party, it becomes terrifyingly clear: the merciless killer is lurking among the guests, hidden behind a mask of deceit and mingling within the crowd. The once ghoulish soirée has turned into a grim crime scene where trust is a luxury no one can afford.
This mystery is a 3/5 on the Angel Rating Scale. The mystery contains mild details of a slashing and mentions of relationships between the characters, as well as mild references to drugs and alcohol, seances and psychics.
Our "Mingle Mystery" murder mystery game format gets your guests sleuthing and interacting to solve the mystery

Our trademark, un-boring INSTANT DOWNLOAD mystery package materials (no cutting required!)

Individual email-able suspect guides to cut down on printing and save the host from "spoilers"

Host guide with full instructions and tips to help you prepare for your murder mystery party (with an optional audio version to listen to in the car, shower etc)

Character Complexity Rating (to help hosts better assign characters to their mystery party guests)
Optional MP3 Announcement of Murder and final "Big Reveal" mystery solution

Accusation Forms

Invitations

Name tags

Floor plans – (if applicable)

Access to the PLAY! site to send your guests to view the trailer, suspects and more!

*NEW* Digital Invitations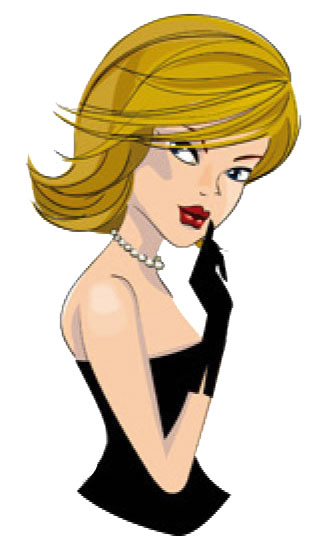 Great time! This was our second murder mystery party and it generates huge fanfare each time. The mysteries are set up to be challenging but not overly challenging and its great that everyone can participate without knowing who the killer is beforehand! This company is great to work with and is always accommodating to questions.
The best party – EVER! Shot in the Dark Mysteries made the planning so easy that we could focus on making our basement look like an 80s prom. Our theme was "Chiller Thriller" and we had a blast decorating. Every person that came said they had so much fun and wanted to host their own parties. The idea that no knows who the killer is works so well. Thanks Shot in the Dark Mysteries for providing an easy, fabulous way to have fun with friends!
I love Shot in the Dark mysteries! They made so many of our parties (birthdays, new years, just because!) extra special by getting our friends engaged in solving the crimes! They're such a great value, and even our friends that aren't extroverts can get into being a character and sleuthing. I also love that I am able to host and participate in the murder mystery! So much fun!!