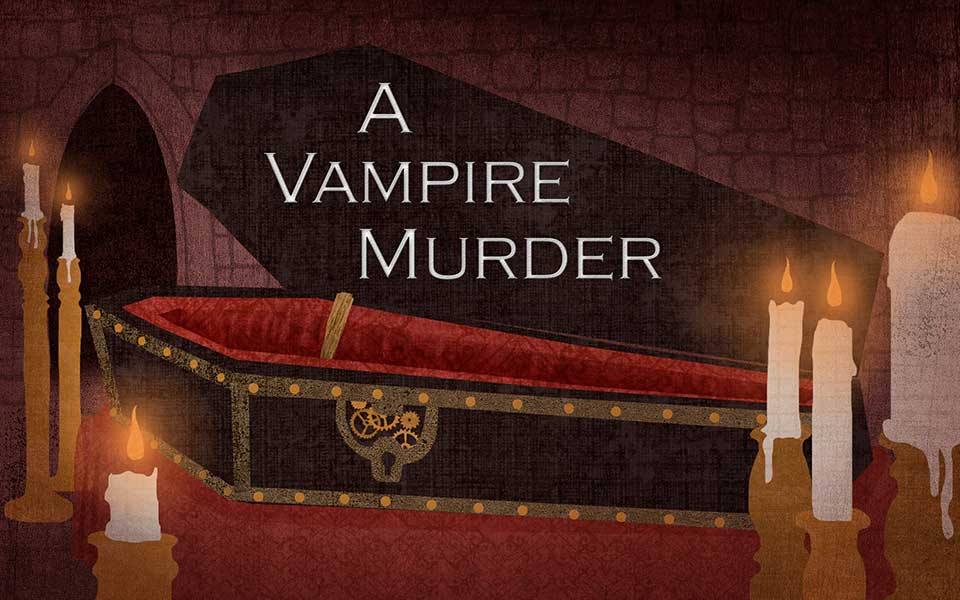 A 13 suspect mystery mystery set in a mansion in modern day a traditional who-dun-it investigation. Will accommodate an unlimited number of guests participating as sleuths. You will need a minimum of 13 suspects for this version of the mystery. Suggested investigation time is 2-3 hours. As with all of our mysteries, it is an INSTANT DOWNLOAD mystery package.
Optional Witness
Need an optional witness pack for unexpected guests and not-sures? You can add a two optional character expansion pack here or later on from the Witness Pack on the main menu.
Deep in the forest and miles from civilization, a castle sits high atop a mountain Casillero de la Sombra. Within, the Antonov Clan of vampires spend their days avoiding the sunlight and their nights hunting humans and drinking their blood. While vicious, they and all other vampires follow the "code" set out by the vampire royal family in Romania. An accordance with the code, the Antonov Clan has extended hospitality to many travelers in need of refuge from the sunlight. But when the leader of the clan, Frederik Antonov, is found staked in his coffin in the early daylight hours, traveling vampires and clan members alike become suspects in his murder. Who would stake an immortal? Why? Not everyone is who they seem to be in this classically gothic vampire murder mystery investigation!
This mystery is a 4/5 on our Angel Rating Scale ? it is "clean" with no sex or drug references, and as with all of our mysteries, there is no foul language in the materials. Set in a gothic castle in an undisclosed location, this mystery can be played in any era, and can be used for a Steampunk-themed vampire party. Easy to costume and a breeze to decorate!