Merry Christmas! We are coming at you this week on the blog with a discussion about Christmas parties, specifically Christmas murder mystery parties, and our creative director Leigh's top recommendations for your Christmas and holiday murder mystery parties from our holiday catalogue – AND some that really AREN'T from our holiday catalogue but just – fit.
November is actually a little late to be planning your Christmas party. Everyone's schedules fill up so quickly for Christmas and the holidays that a lot of people are having to push off their holiday parties into January and February. So it can be a kind of competition to get the 'good guests', because everyone is so busy.
Bringing a murder mystery into your Christmas party is a fantastic way to pull your people together and make your party stand out from all the other holiday parties over Christmas. We have huge amount of our clients throwing Christmas parties, not only just in their homes, but also Christmas parties for companies.
Corporate Christmas parties are huge thing, especially using a murder mystery party, because it's an interactive way for people to connect. It's a refreshing change from people talking about work the entire night. And really, who wants to talk about work outside of work, am I right?
A lot of people are planning their company or holiday parties into January and February these days, which is great because it actually allows for a bit of a shift in themes. Hosts are not focusing as much on "Christmas" with holiday parties anymore. The themes have really opened up as hosts realize that with a holiday party that takes place in January or February, they can also loosen up on the theme; after all, at that point, Christmas is over and people are sick and tired of Jingle Bells and Christmas hats and lights – they're over it. So even though it's a "holiday party" people are switching up their themes to be less "Christmas" and more "Awesome in General".
With this in mind, we have picked seven recommendations for your Christmas party murder mystery this year.
Our first recommendation – The Winter Wonderland Murder, is number one for a reason! It comes in both co-ed and all-female, and is flexible enough to fit into any party situation. There are so many things you can do with it.
The victim, Betty Crosby, is a footballer's wife so it takes place in a mansion and every year she throws this Christmas spectacle. The guest list includes politicians and celebrities and Betty has a stylist who comes in and dresses her for the evening and the society pages report on what everyone's wearing. And then there's this Grand moment where the double doors to this room are thrown open and there she is standing atop this ladder, ready to put the star on the Christmas tree. Only, this evening, when the doors were thrown open, Betty Crosby is found dead under the Christmas tree.
With this who-dun-it, you can have people come casual, oryou can have people dress up a bit, which we tend to do more around the holidays, but ultimately, it's up to you as the host to designate how people will dress for your party. You can have people come in jeans. You can encourage your guests to rent a designer dress for the evening or wear their tux – which most of us don't have the opportunity to do any other time.
Betty Crosby's party is also a fundraiser. It was really important to us at SHOT to work this feature into the plot because we have this opportunity as hosts to actually get our people on board to help give back to the community. The charity is not designated, so if you want to declare your holiday murder mystery party a fundraiser for a local cause, it fits right into the plot of this mystery. Again, that's completely optional, but it's an easy way to help raise some money or take donations for your local charities. Our murder mystery kits are used all the time for fundraisers, and we love to give back not only our own community, but also support you in giving back to your community.
The Winter Wonderland murder is a 4 out of 5 on the Angel Rating Scale, so it's clean except for the murder so you don't have to worry about it offending anybody.
This is an oldie but a goodie! it was one of our first Christmas Mysteries. The victim is the mayor, who is making an appearance at the Christmas party dressed as Santa, but, of course he's found dead – strangled with a length of Christmas lights.
This mystery is in our old format so visually, it's going to look a little different, but the mystery itself runs exactly the same. The Santa strangling is a three out of five on our Angel Rating Scale – there is a murder, of course, and mentions of sexuality, but no drug references.
This one is pretty straightforward investigation, nothing fancy. You and your guests are looking for the suspect who had the motive, means and opportunity. It's a group of people who kind of know each \and the victim, David Rees, is found stabbed with a metal Christmas star in the hallway. It's a 4 out of 5 on the Angel Rating Scale suitable for all audiences. So, if you're looking for something that's great for people who have never done this before or all ages and audiences, this is the party that you want to go for.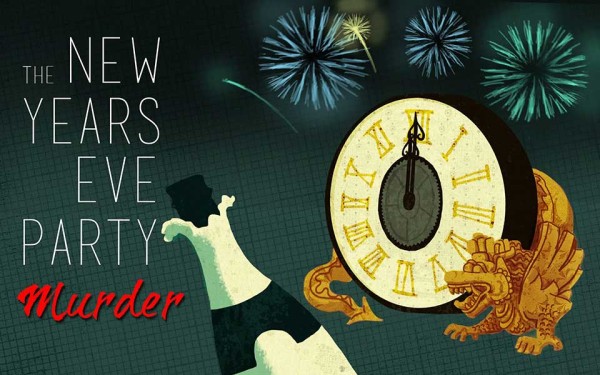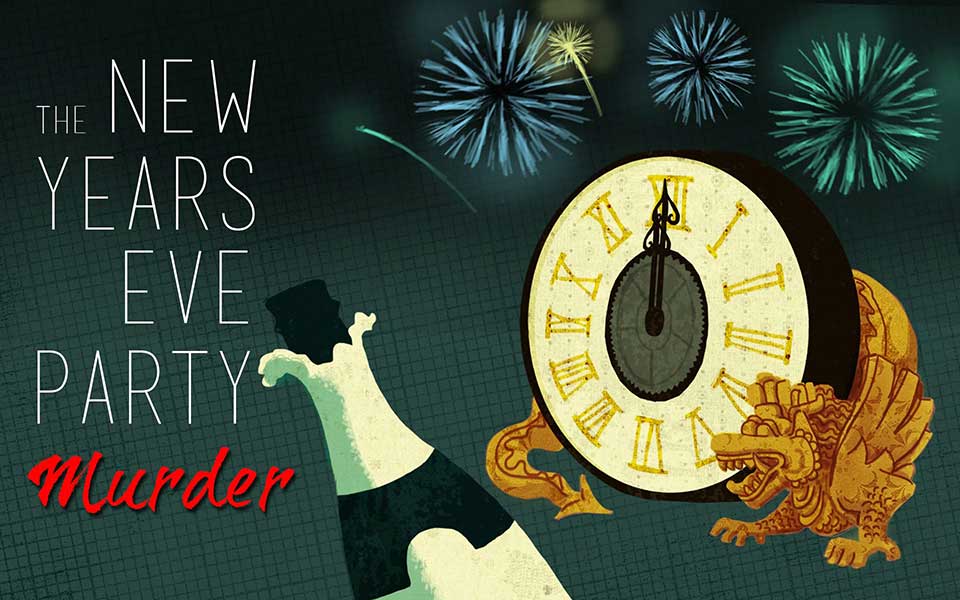 This mystery is set on New Year's Eve. This is actually one of our favourite plots, it's layered and intricate, and Leigh wrote the majority of it while in Indonesia, so it's got a unique feel to it.
The plot centres around Holt Moxey, who died 50 years earlier. He left a time-lock safe that will open at the stroke of midnight on New Year's Eve. Because many of his alleged "finds" seem to have been lost, many people believe that he was a phony. There are also many people who believe that his biggest find of all is hidden within that safe, so there are a lot of different people waiting for the safe to open. But then, just before midnight, the lawyer, who has the code to enter when the time lock expires, is found dead and the code is stolen.
The New Years Eve Party Murder is a 4 out of 5 on the Angel Rating Scale, so it's clean and suitable for pretty much anyone coming to your New Years Eve murder mystery party!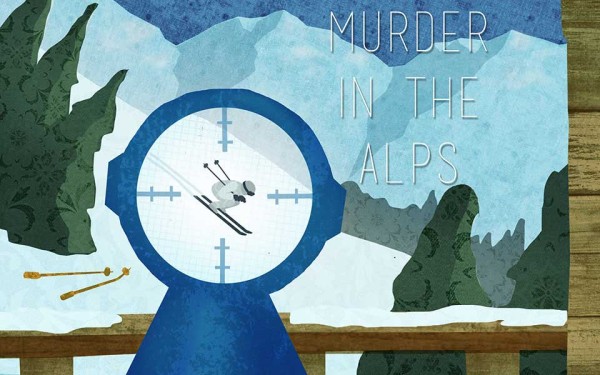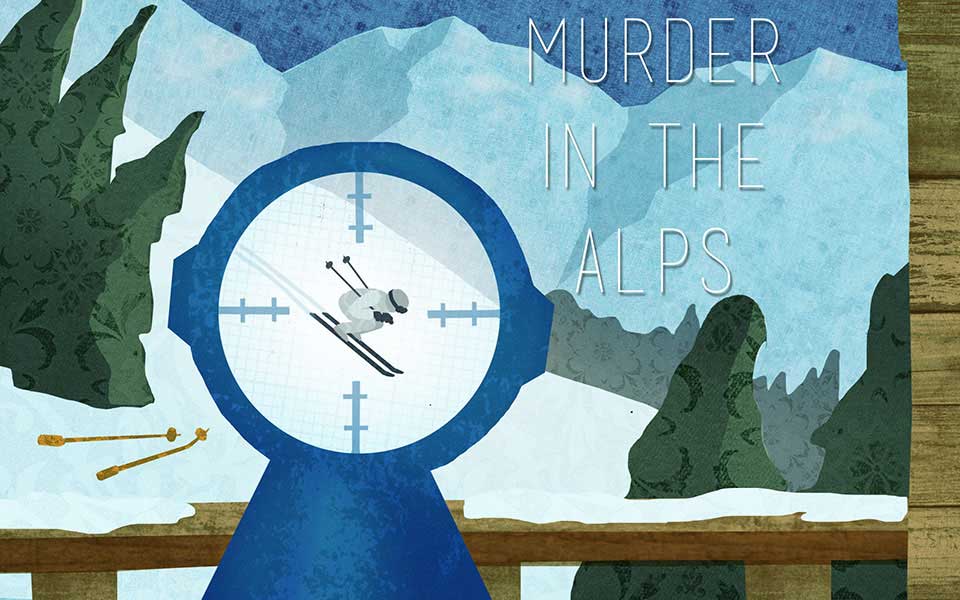 This mystery is another one that has taken off completely since we launched it. It takes place in the Alps in a chalet and it's actually a double murder – the first on the ski hill and then second at the chalet, where everyone is staying. So it's a really good little who dun it with a little bit more serious sleuthing.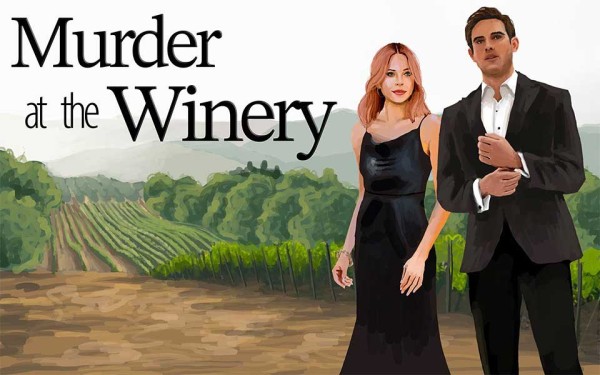 It's one of our all-time bestsellers, it fits into almost any situation and it involves wine. It comes in all female and in co-ed, so if you got your girlfriend's coming over for your girls holiday party, it's perfect for that! It's also going to be perfect for just pretty much any scenario and it's it's really popular with the wineries!
This wine-themed murder mystery party has a bit of a macabre undertone and gives us a great excuse to crack open a bottle of wine with our people. It's a four on the Angel Rating Scale as well, so it's clean. As for a dress guideline, you can declare a cocktail party style theme if you like, or keep it more casua – it's entirely up to you as the host as to what fits in with your vision of your party.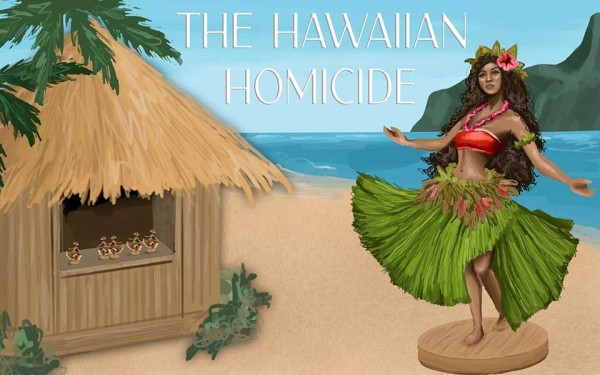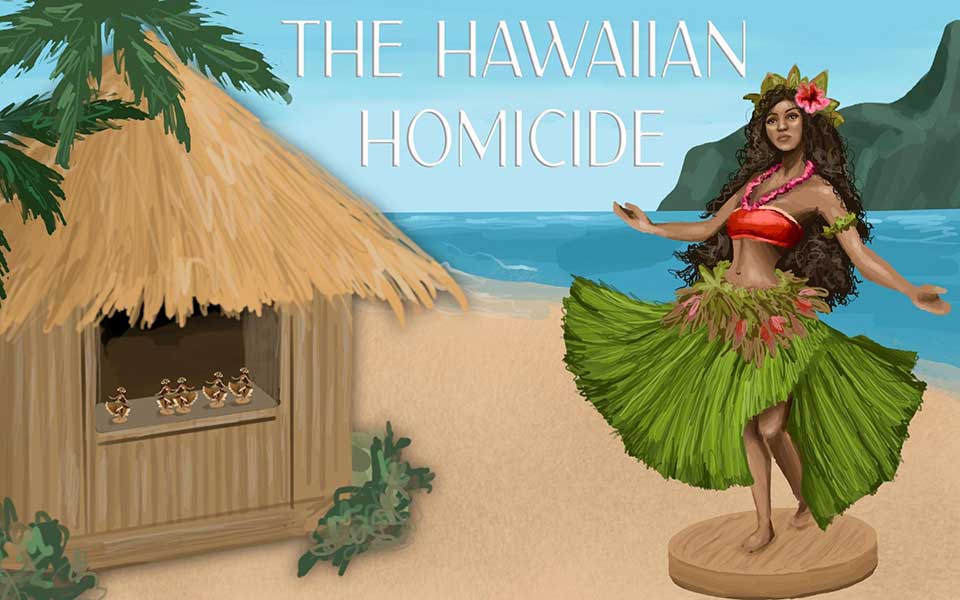 We know it may sound bonkers, but trust us – this Hawaiian-themed murder mystery party game is a ray of sunshine in this otherwise dark and gloomy time that we have to endure. It's about as far away from Christmas as you can get but throw on Mele Kalikimaka and you've got your Christmas connection! Or, shrug off the conventions of the usual holiday party and go for the full Tiki Hut experience!
A Hawaiian Homicide is not clean. If you are ever curious about what that content is when we say it's not clean you can message and we will try and keep from spoilers so that you as a host can also sleuth and not have any spoilers, but we can say here that the reason this mystery is a 3/5 and not a 4/5 on the Angel Rating Scale is because it has drug references.
But having said that it's a cracking little mystery (that's a pun – the victim is hit in the head with a coconut)
There you have it! Your top seven murder mystery party recommendations for the Christmas and Holiday season of 2019/2020! Merry Christmas!