Nothing says "Unforgettable Party" like your party's very own signature drink. It's something that people will remember for years, and creating it is actually much simpler than you might think!
Here's a step-by-step guide to creating your own signature cocktail for your summer party!
1. Start with a Base Spirit:
The first step in creating a signature cocktail is selecting the right base spirit. Vodka, gin, rum, tequila, and whiskey are all great options. Consider the flavor profile you want to achieve and choose a spirit that complements it.
2. Add Some Flavor:
Once you have your base spirit, it's time to add some flavor. This is where you can get creative and experiment with different ingredients. Fresh fruits, herbs, and spices are all great options.
3. Sweeten It Up:
Most cocktails require some sweetness to balance out the flavors. Simple syrup is a classic sweetener, but you can also use honey, agave nectar, or fruit juices
4. Add Some Acid:
Acid helps to balance out the sweetness in a cocktail. Fresh citrus juices like lemon or lime are great choices.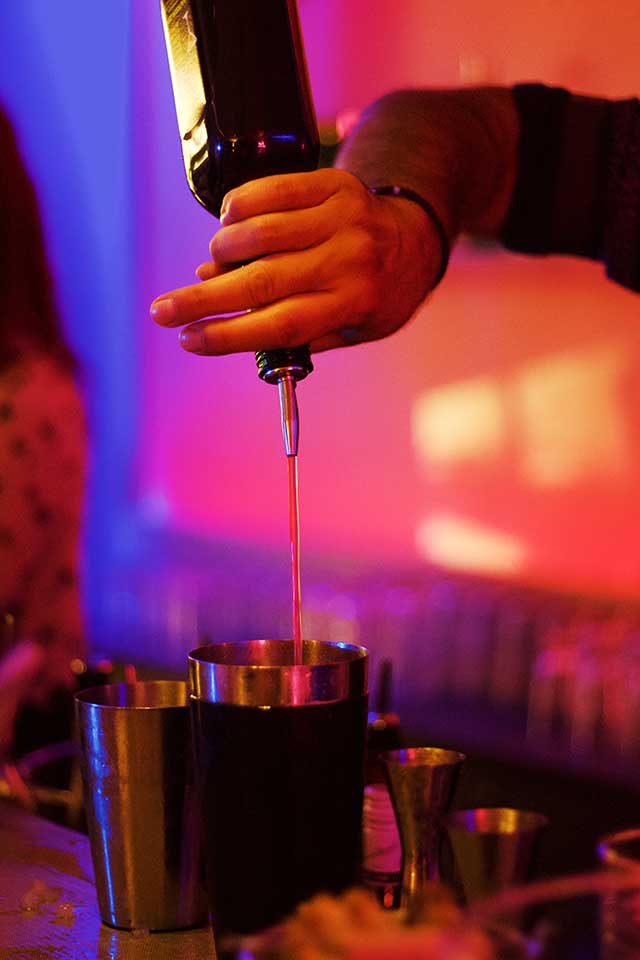 5. Don't Forget the Bitters:
Bitters are a key ingredient in many classic cocktails and can add depth and complexity to your drink. Angostura bitters are a popular choice.
6. Shake or Stir:
Once you have all of your ingredients in the shaker or mixing glass, it's time to shake or stir them together. Shaking is best for cocktails with fruit juices or egg whites, while stirring is better for spirits-only cocktails.
7. Name Your Cocktail:
Finally, it's time to come up with the perfect name for your creation! Consider the ingredients you used and the vibe of your party when choosing a name.
With these tips in mind, here's an example recipe for a signature summer cocktail:
Ingredients
– 2 oz rum
– 1 oz pineapple juice
– 1 oz orange juice
– 1/2 oz lime juice
– 1/2 oz simple syrup
– 2 dashes Angostura bitters
Instructions
1. Add all ingredients to a shaker filled with ice.
2. Shake vigorously for 10-15 seconds.
3. Strain into a glass filled with ice.
4. Garnish with a pineapple wedge and cherry.
5. Enjoy your Tropical Sunset!
Murder mystery party tip!
Get the package that fits your CONFIRMED guests, not the "maybes" and "on-the-fencers". We live this hosting life, and know that not everyone can firm up an RSVP (and let's face it, some are just flaky… yup, we are just dropping truth today…). The packages are designed to have everyone, even if they aren't a suspect themselves, be fully involved with the mystery, so don't worry about anyone feeling like they aren't involved. Trust us – most times the Sleuths have more fun than the Suspects.
Try this Hosting Hack when planning your next party, and let us know how it goes!