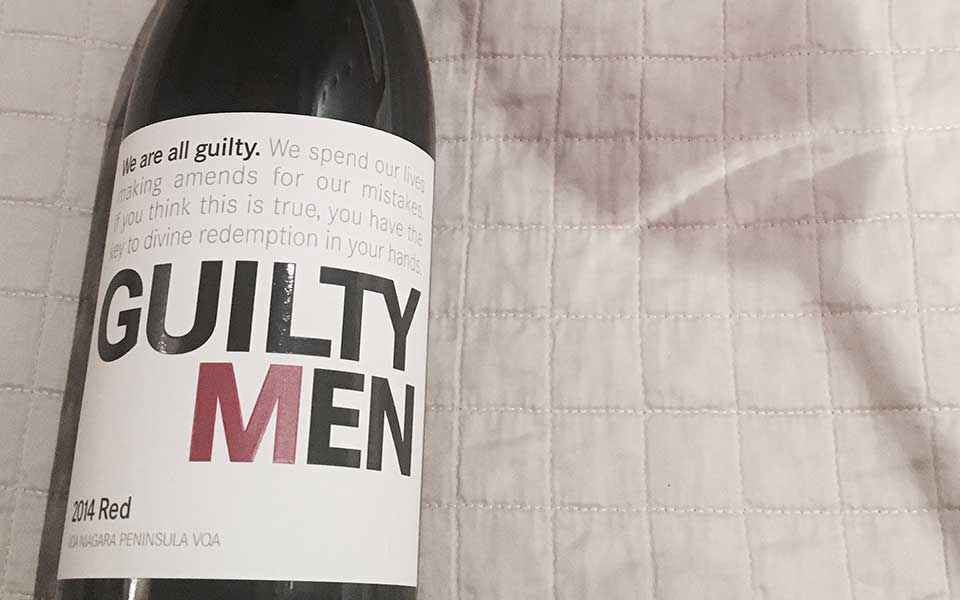 The front label of this kickin' little VQA red reads:
"We are all guilty. We spend our lives making amends for our mistakes. If you think this is true, you have the key to divine redemption in your hands."
Divine Redemption? I experienced exactly the opposite while sipping away – I was left wanting to seek out a few more guilty men… or, at the very least, create some more as suspects.
I cheated a bit on this one because there was a taste I was having trouble describing, so I peeked at the tasting notes. "Forest Floor" is what it said, and while it made me literally laugh out loud, I can see it… or rather, taste it.
Earthy undertones are an understatement. This wine is very aptly named, as if ever there was a masculine red wine, this would be it. Woody, oaky and yes, even forest floor. Even the process used – both steel and oak barrels, screams
"manly". Now don't get me wrong – there is definitely fruity tastes, like cherry and plum, but what I fell for was the fact that it finishes so undeniably smooth that, sip after sip, it left me wanting more. If this is the taste of Guilty Men, I hope they never find the "divine redemption" promised on the label
Pair it with: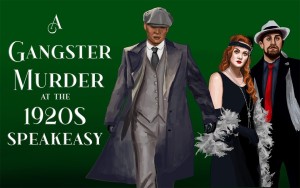 A Gangster Murder at the 1920's Speakeasy. The prequel to our best-selling Flapper Murder at the 1920s Speakeasy puts these guilty men front and centre.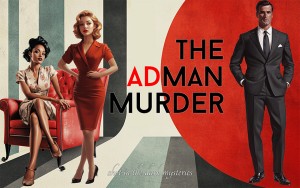 The AdMan Murder. There aren't many redeeming qualities to the men of the advertising world, although many of their secrets will be revealed as the murder is investigated.