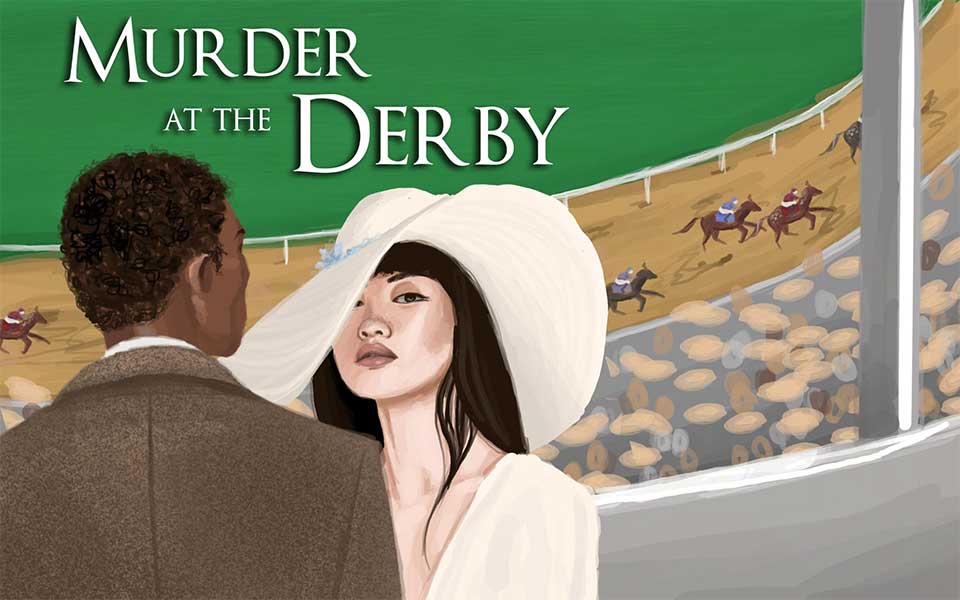 A 13 suspect mystery set at a horse race derby in an undisclosed country and an undisclosed era, so it can be sleuthed in the time period of the host's choosing. Will accommodate an unlimited number of guests participating as sleuths. You will need a minimum of 13 suspects for this version of the mystery. Suggested investigation time is 2-3 hours. As with all of our mysteries, it is an INSTANT DOWNLOAD mystery package.
Optional Witness
Need an optional witness pack for unexpected guests and not-sures? You can add a two optional character expansion pack here or later on from the Witness Pack on the main menu.
t's the day of the derby, and people have come from far and wide to watch "The Most Exciting 90 Seconds In Sports"! In the end, only twenty horses take to the track at Talbott Downs, the winner leaving with money, fame and a place forever in the history books. To get tickets, one must be wealthy or know someone who is a part of society's elite. With each step up higher in the stands, so rises the social status needed to gain entry. But even celebrities aspire to get into 'Millionaire's Row', a section of viewing areas and private salons where the richest of the rich can rejoice in their wealth, drink, eat, bet on and watch the race while having their every need attended. Those with access to Millionaire's Row were offered a unique experience this year – a chance to visit the stables to greet the jockeys and horses, and, of course, wish the horse of their choice luck before being escorted back here to Millionaire's Row for the race. But when two bodies are found in one of the stable stalls and the horse within is discovered missing, it's up to the elite of the elite to find the killer to avoid bringing scandal down upon themselves!
This murder mystery is a 4/5 on the Angel Rating Scale. While it contains a murder, there are no mentions of sex or drugs and, as with all of our mysteries, there is no foul language in our materials.