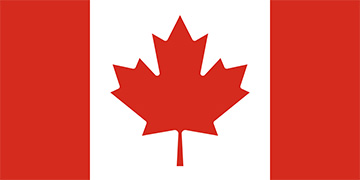 Canadians!
You will be charged in CAD!
The past two decades have been quite the ride for Calgarian Leigh Clements, who started Shot In The Dark Mysteries from a small apartment just off 17th Ave in Calgary. Since, she has moved all over the country, writing murder mystery parties and hosting whenever she can (Leigh currently lives near Muskoka, Ontario). But with most of our clients (98%!)  in the USA and around the world and all the work Leigh was doing in The States for people, companies and entities like the Georgia DNR, all our bills were coming in in USD, so we had to switch to keep the business in the black. Boooo.
This has never sat right with us at SHOT, and for years we have been searching for a way to charge Canadians for our murder mystery parties in CAD. I don't mean just showing US prices in CAD (because… that exchange rate, plus tax, is a killer!) but actually charge in CAD.
But we have great news! Technology has finally caught up with our ambition, and we are now able to charge Canadians in CAD! Our intelligent cart will psychically sense that you are in Canada and show you prices in CAD, your cart in CAD (with tax charged – sorry… them's the breaks….) and charge you accordingly!
Finally, we can give you murder mystery parties in Canadian dollars from a Canadian author and a Canadian company. We are happy to be back serving Canada's murder mystery party needs once again! So, fellow Canucks, grab your Tim's Double Double, put your pet polar bear outside for a pee, slather maple syrup on your poutine and choose the mystery that fits you and your people the best, and know that you'll be charged exactly what you see on your screen in CAD.
So, get started by choosing your murder mystery party theme – browse all your options for murder mystery party kits here!