The Shot in the Dark Mysteries investigative format can translate into an interactive event at any local establishment. One of the places that SHOT throws local events is at a 1920s wine and cheese lounge, The Speakcheasy. Our CEO and chief story teller, Leigh, sat down with the two proprietresses of this prohibition bar. They talked hosting murder mysteries in their space. Click here to listen to the podcast.
VENUE
One of the first things to look at when throwing a murder mystery soiree at your establishment is the venue itself. With The Speakcheasy, the vibe is already there. It's a hidden prohibition lounge that showcases a love of history and all things 1920s. When you're dining, you will see Al Capone, you'll see John Dillinger, you will see some pretty famous gangsters. And the music that plays over the speakers is very much nostalgic, it's Frank and Louis, Etta and all those great songs. If you don't have that ready-made atmosphere, you can create one with lighting, music and some themed décor. We also suggest picking one of our murder mysteries that best suits your space.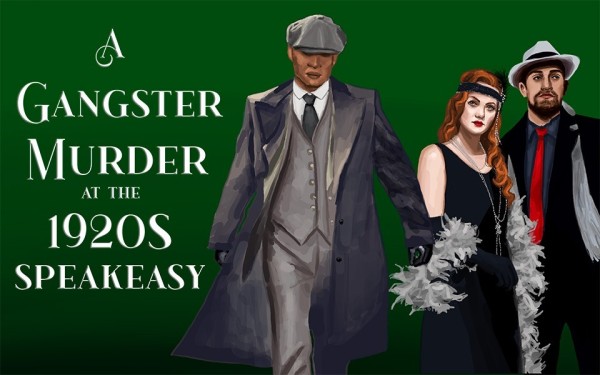 TIMING
The Speakcheasy has sold out every SHOT murder mystery event that they've hosted. They have come up with a regular schedule, so patrons know to check in for the next one. As well, they use the time of the year to select their mystery – such as Halloween or New Year's Eve.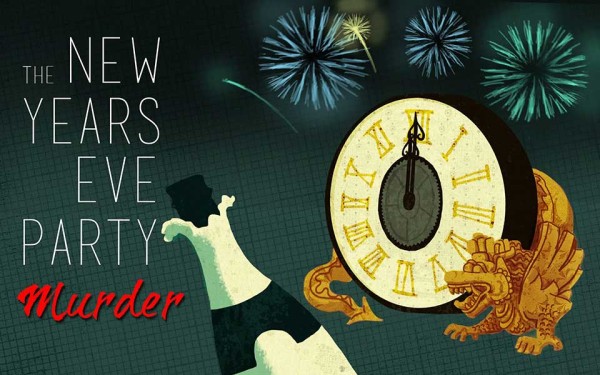 FORMAT
Having SHOT at your venue is not necessary. The Speak has thrown their murder mysteries events without us in attendance. During the interview, they let us know that it was incredibly easy to do. They purchased the kit for each mystery, which already comes with an audio file, suspect files and the entire story. They also chose how many suspects they wanted based on the capacity of their venue. The Shot in the Dark mix and mingle format means that everyone is up and moving around.
TICKETS
The Speakcheasy usually only releases tickets 2-4 weeks in advance, because they sell out so quickly. For a larger venue, or more elaborate costumes, we recommend at least 4-8 weeks before the event. Their process is to use an e-commerce platform on their website to sell tickets. The guests are able to select the option to be a suspect right there. The suspect's email address is sent to us at SHOT and we directly send the guest their suspect file. Another thing The Speakcheasy does is send out a pre-sale announcement 24 hours in advance for their newsletter subscribers.
For more tidbits on welcome cocktails, engagement, and the big reveal, listen to the entire interview here.