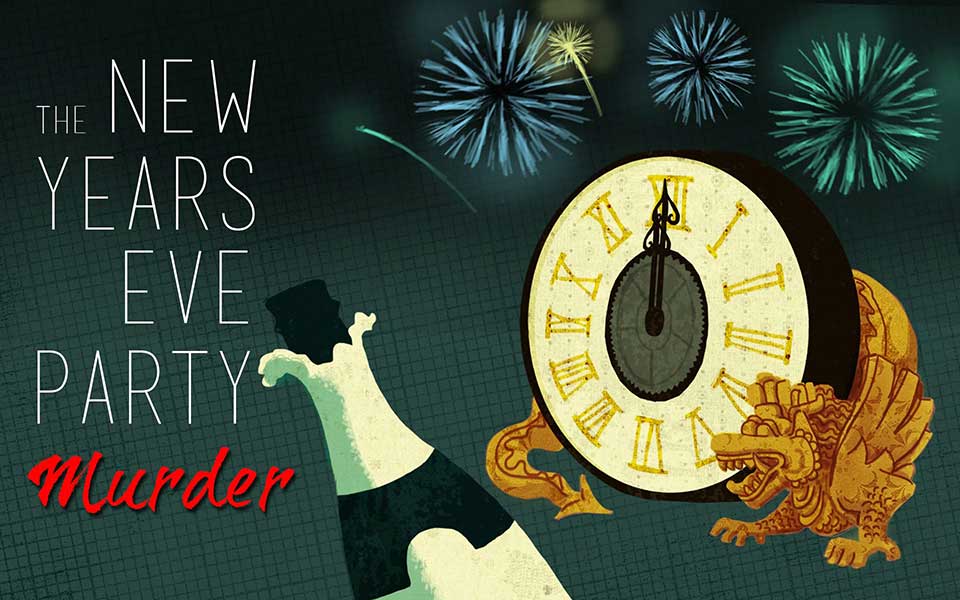 A 18 suspect mystery set in a mansion during a live streamed event. Will accommodate an unlimited number of guests participating as sleuths. You will need a minimum of 18 suspects for this version of the mystery. Suggested investigation time is 2-3 hours. As with all of our mysteries, it is an INSTANT DOWNLOAD mystery package.
Optional Witness
Need an optional witness pack for unexpected guests and not-sures? You can add a two optional character expansion pack here or later on from the Witness Pack on the main menu.
On New Years Eve, inside the Moxey Estate, a very special celebration is taking place, and the world is watching. At the stroke of midnight, a time-locked safe will be opened, revealing the biggest secret of infamous adventurer and archaeologist Holt Moxey's life. But when the lawyer who holds the code to access the safe is found murdered and the code for the safe is discovered missing, the guests find themselves suspects in a murder mystery investigation with a deadline – as at midnight, the opening of the safe is to be broadcast live worldwide online!
Angel Rating: 4/5 – no sex or drug references and as with all of our mysteries, no foul language in the materials.