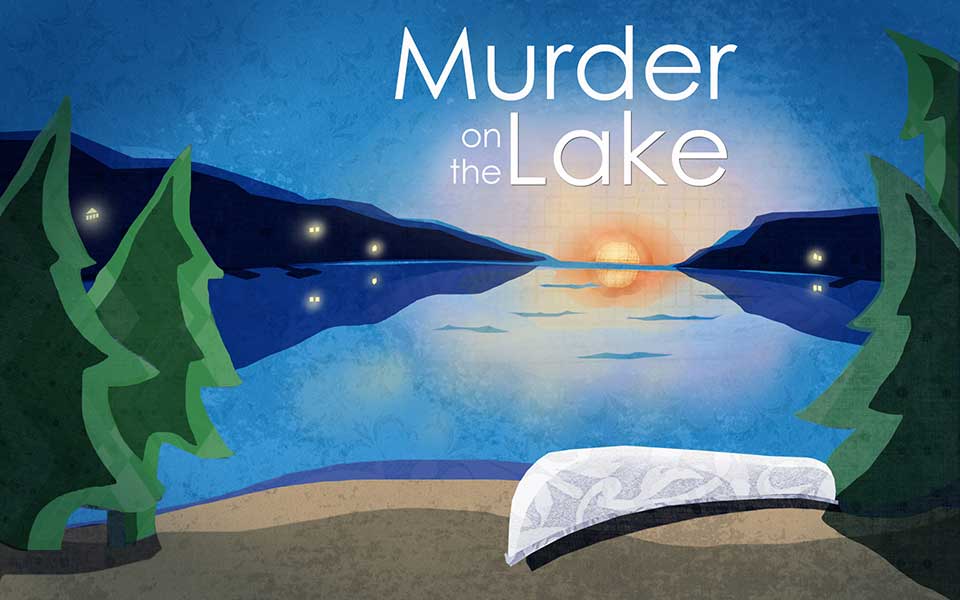 A 10 suspect mystery set around a lake in an undisclosed country in modern day. Will accommodate an unlimited number of guests participating as sleuths. You will need a minimum of 10 suspects for this version of the mystery. Suggested investigation time is 2-3 hours. As with all of our mysteries, it is an INSTANT DOWNLOAD mystery package.
Optional Witness
Need an optional witness pack for unexpected guests and not-sures? You can add a two optional character expansion pack here or later on from the Witness Pack on the main menu.
For generations, Brizo Island has been a place of legend, with talk of shipwrecks, ghost crews and even sunken treasure. These legends stemmed from unexplained shipwrecks in even the most mild weather conditions, and have earned the passage a reputation of being akin to the Bermuda Triangle – and the name "Sirens Pass". The island itself was founded by a group of families, referred to as The Founders, at the turn of the twentieth century, and the heirs of these founding families own the residences and cottages on Brizo Island today. Each year, the islanders throw a private regatta, with all sorts of enjoyment and boat races. Yesterday, the races had to be postponed as the chop was so fierce it sunk one of the boats! This morning, all eyes were on the bay as everyone waited to see if the regatta could continue. But when a body was found in the bay, the regatta is postponed indefinitely as the residents of Brizo Island suddenly find themselves suspects in a private murder investigation! No one wants mainland law enforcement stumbling on their secrets, so it's up to all of them, suspects or not, to get to the bottom of the murder!
This mystery is a 4/5 on the Angel Rating Scale.