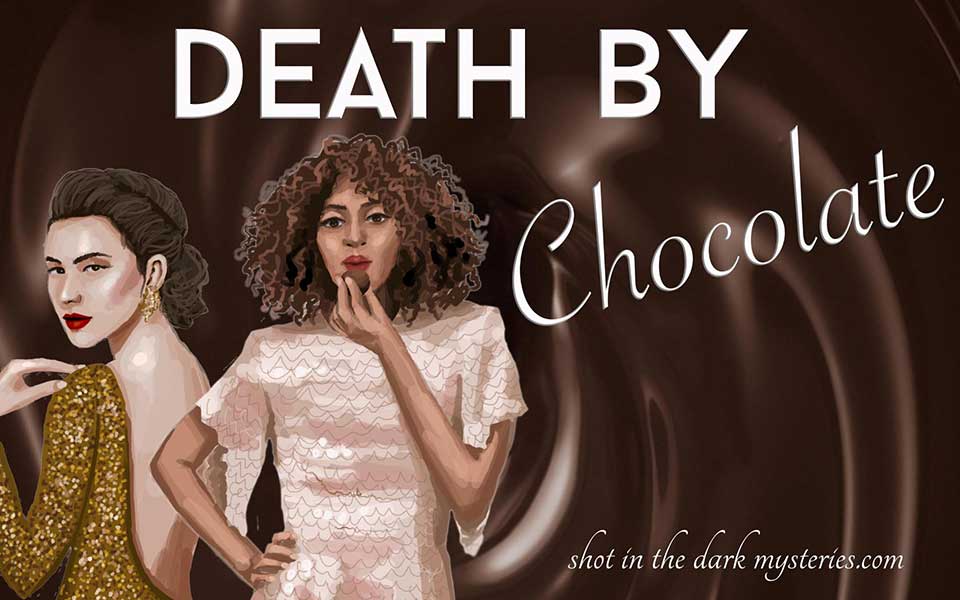 A 12 suspect mystery mystery set in modern day that takes place in a large house. Will accommodate an unlimited number of guests participating as sleuths. You will need a minimum of 12 suspects for this version of the mystery. Suggested investigation time is 2-3 hours. As with all of our mysteries, it is an INSTANT DOWNLOAD mystery package.
Optional Witness
Need an optional witness pack for unexpected guests and not-sures? You can add a two optional character expansion pack here or later on from the Witness Pack on the main menu.
It is the last and final session of the legendary Olivier Venesse!
This Swiss chocolatier is one of the most respected chocolatiers in the world. And yes, while his creations are scrumptious and his chocolate divine, this is not the only reason for his fame. He was reputed to be an alchemist, and his chocolates were said to have the ability to change peoples' lives!
Olivier Venesse was #rumoured to halt disease, reveal hidden desires and even cure the heartbroken! But when this beloved chocolatier is found drowned in his own drinking chocolate, all of his esteemed guests become suspects. But who could have killed this cherished man on the eve of his retirement, and why?
This mystery has murder and is rated 3/5 on the "clean" scale for the fact that there are relationships between characters. There is, however, a "Suggested Pairings" feature included to help you properly pair up any couples attending, or avoid pairing between family members.