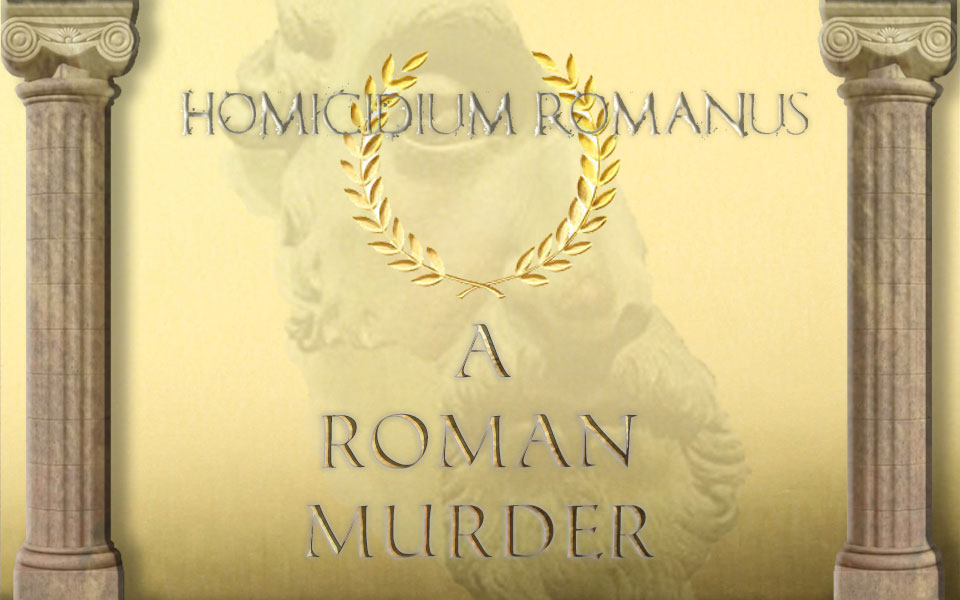 A 8 suspect mystery set at the Imperial Palace in Ancient Rome. Will accommodate an unlimited number of guests participating as sleuths. You will need a minimum of 8 suspects for this version of the mystery. Suggested investigation time is 2-3 hours. As with all of our mysteries, it is an INSTANT DOWNLOAD mystery package.
Optional Witness
Need an optional witness pack for unexpected guests and not-sures? You can add a two optional character expansion pack here or later on from the Witness Pack on the main menu.
The year is 176 and Marcus Aurelius, one of two Emperors of Rome, has been off expanding the Roman Empire. He has returned to the Imperial Palace in Rome for two reasons: the birthday party of his daughter, Lucilla, and to complete the marriage arrangement between his only surviving son, Commodus, and a young woman named Drusa Clovius. But when Drusa is found murdered, it's up to everyone to find the killer – not only as justice for the victim, but also to prevent another war that the Roman Empire can ill afford!
This murder mystery is a 4/5 on the Angel Rating Scale. While it contains a murder, there are no mentions of sex or drugs and, as with all of our mysteries, there is no foul language in our materials.