The year is 176 and Marcus Aurelius, one of two Emperors of Rome, has been off expanding the Roman Empire. He has returned to the Imperial Palace in Rome for two reasons: the birthday party of his daughter, Lucilla, and to complete the marriage arrangement between his only surviving son, Commodus, and a young woman named Drusa Clovius. But when Drusa is found murdered, it's up to everyone to find the killer – not only as justice for the victim, but also to prevent another war that the Roman Empire can ill afford!
This murder mystery is a 4/5 on the Angel Rating Scale. While it contains a murder, there are no mentions of sex or drugs and, as with all of our mysteries, there is no foul language in our materials.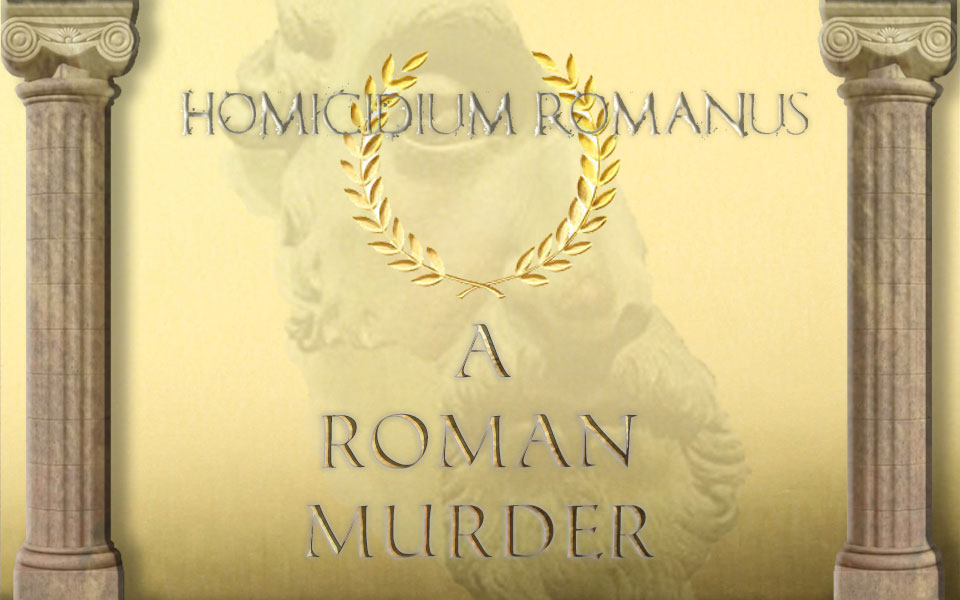 Our "Mingle Mystery" format gets your guests sleuthing and interacting to solve the mystery

Our trademark, un-boring mystery package materials (no cutting required!)

Individual email-able suspect guides to cut down on printing and save the host from "spoilers"

Host guide with full instructions and tips to help you prepare for your party

Character Complexity Rating (to help hosts better assign characters to their guests)
Optional MP3 Announcement of Murder and final "Big Reveal" mystery solution

Accusation Forms

Invitations

Name tags

Floor plans – (if applicable)

Access to the PLAY! site to send your guests to view the trailer, suspects and more!

*NEW* Digital Invitations
First, choose your number of suspects from the list below!
Attn Phone & Tablet Users! You can purchase the mystery on your phone or tablet however you will be unable to download and extract the zip files without a PC or Mac.
Reviews for A Roman Murder Mystery Party
When I told everyone my party was a Roman murder mystery party complete with togas there was some concern from people about embarrassment. By the time we finished, no one wanted to stop! The only disappointment was the next one wont have togas lol. I think we will do a 1920's one next. Cant wait to play!