Immerse yourself and your friends in an exhilarating journey of intrigue, secrets, and spectral whispers as you step into the shadowy secrets of Murder at the Seance.
Renowned psychic medium, Melody McCoy, extends an exclusive invitation to a seance at Lively Manor. With so many curious about spiritualism around the world, this event promises to connect the living and the spirit world, opening doors to mysteries that transcend time and space. But when the seance spirals into a chilling rendezvous with a vengeful spirit and a shocking murder, it falls upon you and your fellow guests to unravel the truths hidden in the darkest depths of the past.
At Lively Manor, a country estate, during a seance. World-famous psychic medium Melody McCoy has come to Lively Manor for an exclusive, invitation-only seance. A spirit is summoned, vowing revenge on her killer. One of the guests, Lula Fernsby, becomes hysterical, claiming the spirit is there for her. Suddenly the lights start flickering, and wind pushes the windows open, extinguishing the candles around the room. The room, and everyone in it are thrust into darkness. When the light returns, Lula Fernsby is lying on the floor, dead!
Who killed her? Why? Was it the furious spirit, or something far more earthly? Gather your people for an immersive murder mystery party game no one will EVER forget!
Check out the Ghost Stories Expansion Pack for Murder at the Seance!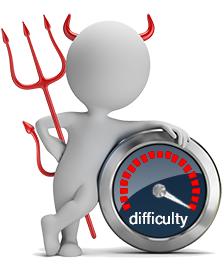 Our "Mingle Mystery" format gets your guests sleuthing and interacting to solve the mystery

Our trademark, un-boring mystery package materials (no cutting required!)

Individual email-able suspect guides to cut down on printing and save the host from "spoilers"

Host guide with full instructions and tips to help you prepare for your party

Character Complexity Rating (to help hosts better assign characters to their guests)
Optional MP3 Announcement of Murder and final "Big Reveal" mystery solution

Accusation Forms

Invitations

Name tags

Floor plans – since the mystery takes place with all suspects inside one room, there are no floor plans for this mystery

Access to the PLAY! site to send your guests to view the trailer, suspects and more!

*NEW* Digital Invitations
First, choose your number of suspects from the list below!
Attn Phone & Tablet Users! You can purchase the mystery on your phone or tablet however you will be unable to download and extract the zip files without a PC or Mac.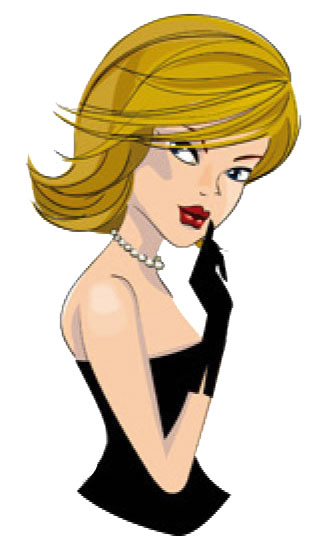 Great time! This was our second murder mystery party and it generates huge fanfare each time. The mysteries are set up to be challenging but not overly challenging and its great that everyone can participate without knowing who the killer is beforehand! This company is great to work with and is always accommodating to questions.
The best party – EVER! Shot in the Dark Mysteries made the planning so easy that we could focus on making our basement look like an 80s prom. Our theme was "Chiller Thriller" and we had a blast decorating. Every person that came said they had so much fun and wanted to host their own parties. The idea that no knows who the killer is works so well. Thanks Shot in the Dark Mysteries for providing an easy, fabulous way to have fun with friends!
I love Shot in the Dark mysteries! They made so many of our parties (birthdays, new years, just because!) extra special by getting our friends engaged in solving the crimes! They're such a great value, and even our friends that aren't extroverts can get into being a character and sleuthing. I also love that I am able to host and participate in the murder mystery! So much fun!!