The year is 1950 and it's a night like any other at Bourbon Jazz Club, the hottest of hot spots for the local glitterati, the biggest celebrities and those who want to join them. The guest list is exclusive and the patrons happy. In short, it's the place to be, and is renowned the world over as one of the world's premier lounge clubs. People are dying to get in – one man quite literally!
Mitzi, the club's headliner, takes the stage and has just begun her first song when a scream rings out. A man has been found murdered! The doors are quickly locked and everyone is contained, and will remain within the doors of the club until the murderer is discovered!
This mystery has murder and is rated 3/5 on the "clean" scale. In addition to a murder, there are mentions of affairs and, in some versions, prostitution. This mystery can be played by a large range of ages and groups. As with all of our mysteries, there is no foul language.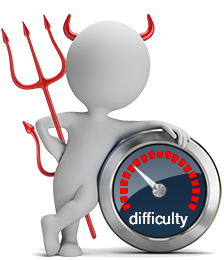 Our "Mingle Mystery" format gets your guests sleuthing and interacting to solve the mystery

Our trademark, un-boring mystery package materials (no cutting required!)

Individual email-able suspect guides to cut down on printing and save the host from "spoilers"

Host guide with full instructions and tips to help you prepare for your party

Character Complexity Rating (to help hosts better assign characters to their guests)
Optional MP3 Announcement of Murder and final "Big Reveal" mystery solution

Accusation Forms

Invitations

Name tags

Floor plans – (if applicable)

Access to the PLAY! site to send your guests to view the trailer, suspects and more!

*NEW* Digital Invitations
First, choose your number of suspects from the list below!
Attn Phone & Tablet Users! You can purchase the mystery on your phone or tablet however you will be unable to download and extract the zip files without a PC or Mac.
Reviews for Murder at the Bourbon Club 1950's Hollywood Mystery Party
This was the 3rd mystery from SHOT, we played the Wine murder and Flapper murder now bourbon.  Starting to see a theme in our parties here.  As with all the others, a great evening was had.  Sorting out a date to play a 4th!