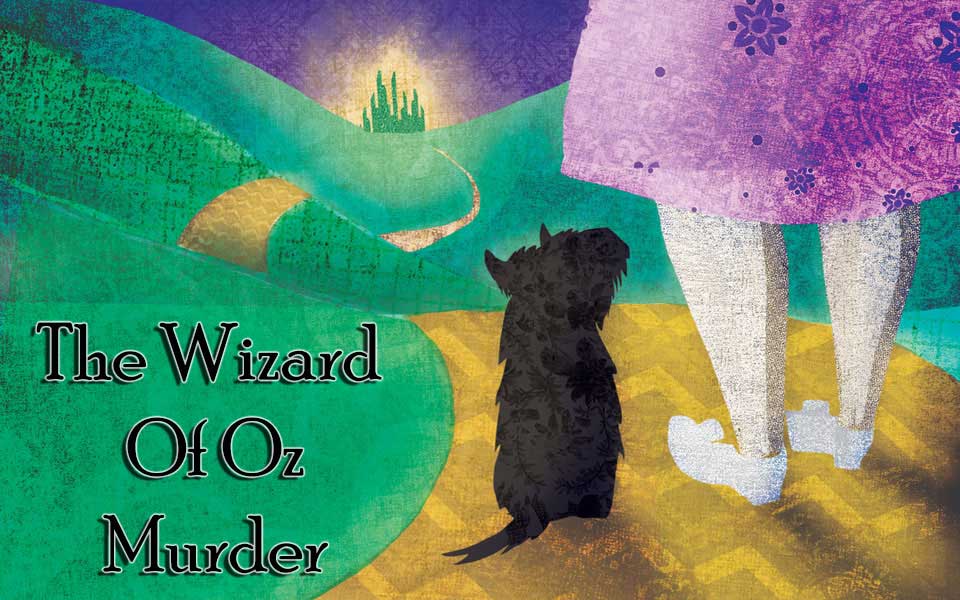 A 6 suspect mystery based on the book The Wizard of Oz. #Will accommodate an unlimited number of guests participating as sleuths. You will need a minimum of 6 suspects for this version of the mystery. Suggested investigation time is 2-3 hours. As with all of our mysteries, it is an INSTANT DOWNLOAD mystery package.
Optional Witness
Need an optional witness pack for unexpected guests and not-sures? You can add a two optional character expansion pack here or later on from the Witness Pack on the main menu.
When the tornado dropped Dorothy and Toto in the Wonderful Land of Oz, no one stopped to question how the house landed right on top of the Wicked Witch of the East! After Dorothy returned to Oz however, an inquiry was launched, and it was determined that the East Witch's death was PREMEDITATED! The suspects have been identified and, with varying degrees of magic, returned to the Land of Oz for the investigation to take place. Who orchestrated the death of the East Witch under Dorothy's house that fateful day? All your favourite characters from the classic book have returned, and it's up to the suspects and investigators to determine who had the motive, means and opportunity to commit murder in the Land of Oz!
This mystery is a 4.5 out of 5 on the Angel Rating Scale, only losing a 1/2 point for the fact that there is a murder involved. Otherwise, it is appropriate for all audiences.