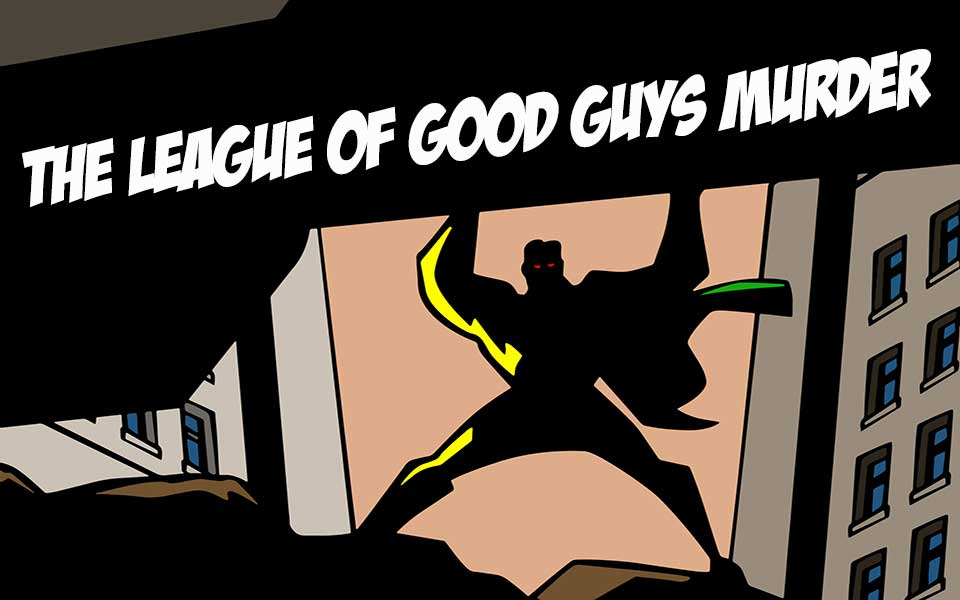 A 8 suspect mystery set in a mansion at a secret meeting of a group of superheroes. #Will accommodate an unlimited number of guests participating as sleuths. You will need a minimum of 8 suspects for this version of the mystery. Suggested investigation time is 2-3 hours. As with all of our mysteries, it is an INSTANT DOWNLOAD mystery package.
Optional Witness
Need an optional witness pack for unexpected guests and not-sures? You can add a two optional character expansion pack here or later on from the Witness Pack on the main menu.
In a world where bad guys wreak havock on peace and conformity, it's up to a select few superheroes to keep the world safe. These superheroes are known as The League of Good Guys. These independent superheroes meet periodically to discuss strategy, and what must be done with the world's worst bad guys.
The members of The League of Good Guys have met at IronGuy's mansion to have their usual meeting in IronGuy's secret underground meeting room. But when a controversial alloy that IronGuy has created goes missing and then his butler is found dead, it becomes apparent that one of the heroes has turned villainous. It's up to all the heroes to question the suspects to find the killer and the thief in their midst!
This mystery is a 4.5 out of 5 on the Angel Rating Scale, only losing a 1/2 point for the fact that there is a murder involved. Otherwise, it is appropriate for all audiences.