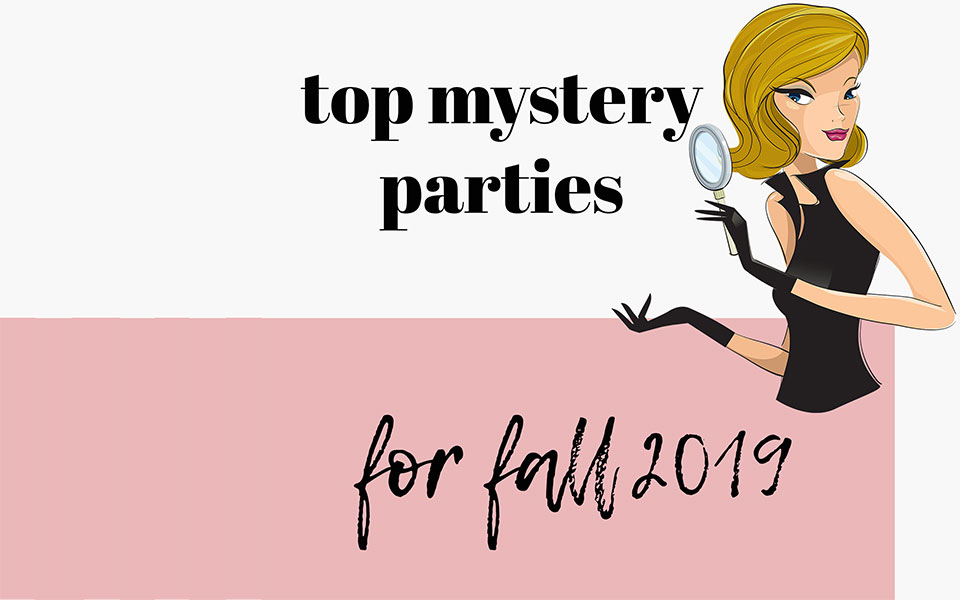 The kids are heading back to school and the air is turning just a bit crisp and cool. It's time for us hosts to mentally shift our entertaining strategy – from outdoor fun and long summer nights to indoor entertaining and a time to catch up with friends and loved ones before the chaos of the Holiday season begins!
Autumn entertaining is wonderful. The food we serve turns from cool summer salads and BBQ fare to warm stews and more starchy dishes. Our reasons for getting together shift as well in this season – and a murder mystery party is always a great excuse to gather your friends and or family and enjoy each others company while making a memory no one will ever forget!
Here is a list of our top murder mystery party themes for Autumn 2019!
A Flapper Murder at the 1920s Speakeasy and its prequel, A Gangster Murder at the 1920s Speakeasy are two mysteries guaranteed to be a hit at your fall party. The 1920s were such a great era that everyone resonates with this era, and it's so easy to dress for!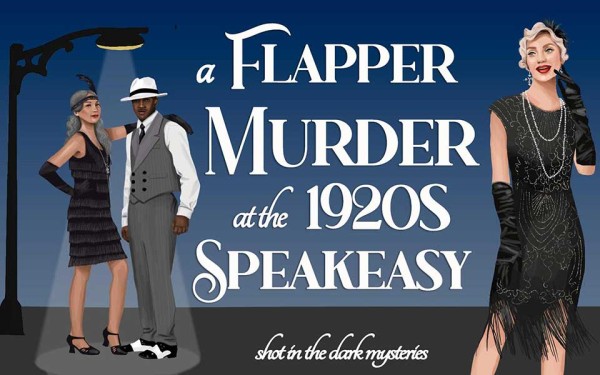 This was the first roaring 20s murder mystery party game we launched, over a decade ago, and ever since, year after year, it has been our best-seller. When a young woman is found murdered behind the Half Moon Club, a "speakeasy" owned by suspected gangster Charles "Lucky" Coleman, it's up to the patrons of this secret club to find the killer and keep the coppers from the door! Fanny Birchwood is the victim in this iconic mystery, and she has gone on to have post-humous fame. Because of the popularity of these characters, we explored her back story in a prequel and made her a suspect in…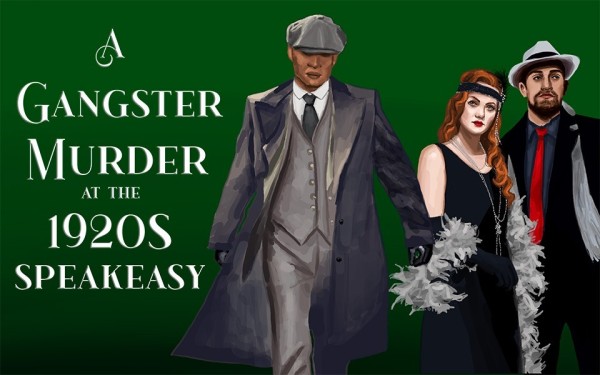 Where the classic, A Flapper Murder at the 1920s Speakeasy, is a lot about the flappers, the prequel to this best-selling murder mystery is very much focused on the men, the gangsters, in this storyline. Ultimately it was their actions that led to the events of "Flapper" and in this prequel, written 10 years after the launch of "Flapper", explores the murder of "Bulletproof" Bill Mahoney at The Caterpillar Club, the first of two of Charles "Lucky" Coleman's speakeasies in town. The gangsters feature heavily in this interactive murder mystery party investigation!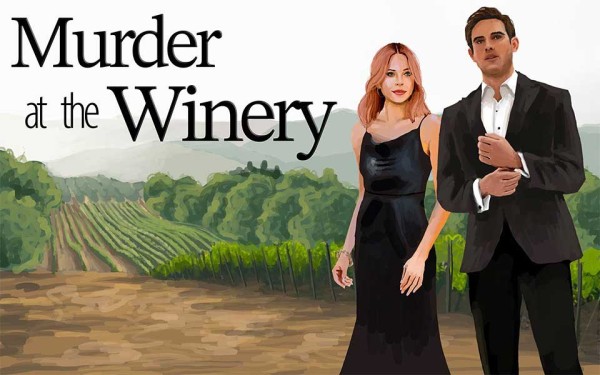 There's something about a decadent bottle of red on a crisp fall evening, and Murder at the Winery, another of our year-round top sellers helps set the scene. At a winery in Italy, the elusive owner has opened the doors to debut a new, limited edition wine, and the guest list is full of shady characters! Perfect for home entertaining, this costume-casual mystery can be classed up by telling your guests to wear cocktail party attire, or solved casually with a come-as-you-are instruction to your guests. This is also a great mystery to pair with an evening wine tasting, or a pairing in your home – or your winery!
Set in a smoky bar in the 1950s, Murder at the Bourbon Club is a bit jazz and a bit Vintage Hollywood. Everyone has a motive to kill Quick Louis as Hollywood's elite find themselves suspects in the murder of one of the most sketchy men in town!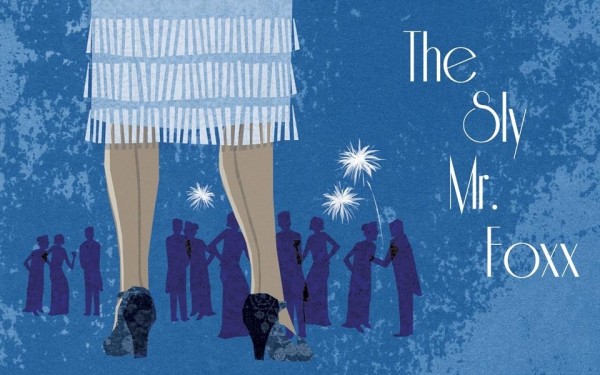 We return to the era of the Roaring 20s for this murder mystery party game! Reminiscent of The Great Gatsby, The Sly Mr. Foxx takes place at a private party thrown at the mansion of the elusive Mr. Foxx! The guest list is mysteriously varied, and most don't know why they have been invited to the grand estate called Lands End, however when Dahlia Sparrow is found dead in the pool, everyone must find the killer or risk being named a murderer themselves! The Sly Mr. Foxx is another of our all-time best-sellers – so much so that the sequel, The Sly Mrs. Foxx is launching soon!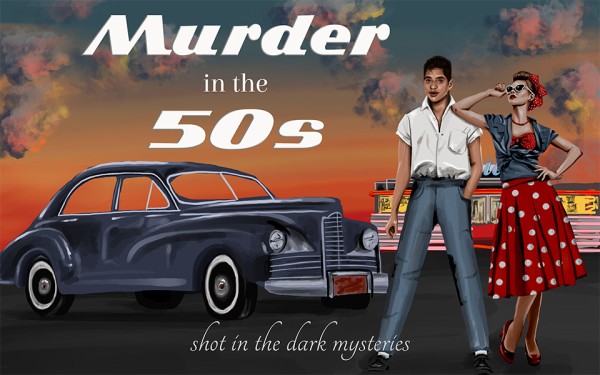 Grease meets Archie in this murder mystery party investigation game. Just before the sock hop, Jessie Ashford is found murdered up at Lovers' Lane. Who killed her, why, and who made the anonymous call to police to tell them where to find her? Everyone has been brought to the sock hop at the local high school, Winter Springs High, until her killer is found!