Leanne Walsh, owner of Walsh's Auction, is throwing her annual party. Her friends and clients gather for a night of fun and socializing, but something sinister lurks in the back of the minds of everyone attending; the old house-turned auction site is rumoured to be haunted, and even the owner herself won't remain there alone after dark!
Suddenly, a scream rings out and a man is found, dressed as a Phantom and lying in a pool of blood. As the crowd tends to this mysterious man, Leanne Walsh is murdered! Moments later, the Phantom disappears, leaving only a disguise to prove he was there in the first place. Who killed Leanne Walsh and why? Is the Phantom human, or supernatural? It's up to the guests question the suspects and piece together the clues to determine who had the motive, means and opportunity to kill Leanne Walsh. Was it a human, or was she killed by the Phantom of the Auction House?
This mystery has murder and is rated 4/5 on the "clean" scale. While there is a murder, there is no mention or reference to sex or drugs. This mystery can be played by a large range of ages and groups. As with all of our mysteries, there is no foul language.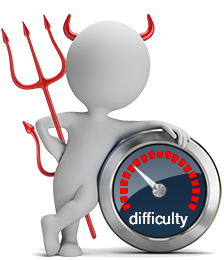 Our "Mingle Mystery" format gets your guests sleuthing and interacting to solve the mystery

Our trademark, un-boring mystery package materials (no cutting required!)

Individual email-able suspect guides to cut down on printing and save the host from "spoilers"

Host guide with full instructions and tips to help you prepare for your party

Character Complexity Rating (to help hosts better assign characters to their guests)
Optional MP3 Announcement of Murder and final "Big Reveal" mystery solution

Accusation Forms

Invitations

Name tags

Floor plans – (if applicable)

Access to the PLAY! site to send your guests to view the trailer, suspects and more!

*NEW* Digital Invitations
First, choose your number of suspects from the list below!
Attn Phone & Tablet Users! You can purchase the mystery on your phone or tablet however you will be unable to download and extract the zip files without a PC or Mac.
Reviews for The Phantom of the Auction House Murder Mystery Party
No reviews yet, be a trailblazer, be the first!