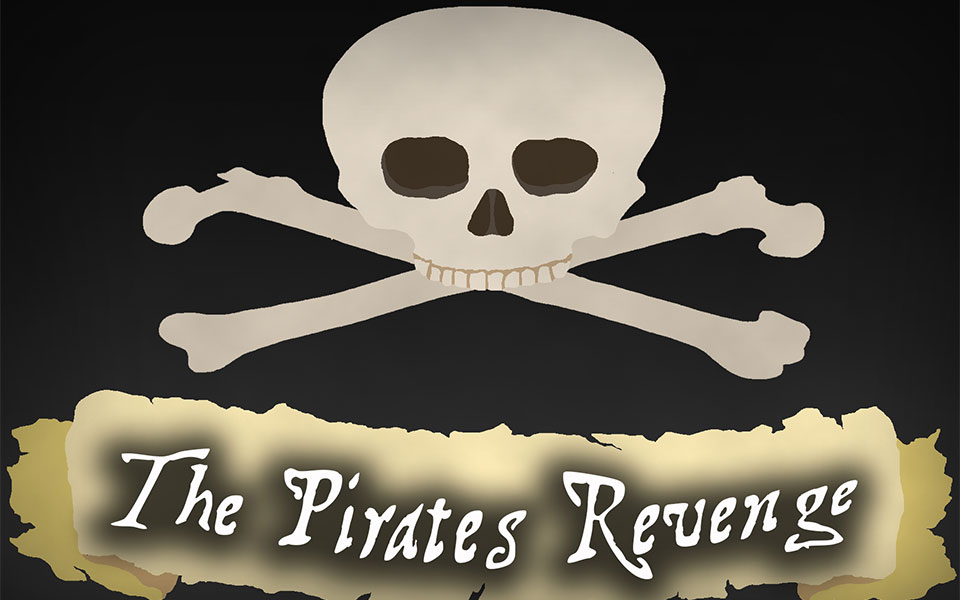 A 8 suspect mystery mystery set on a pirate ship in the 1700s. Will accommodate an unlimited number of guests participating as sleuths. You will need a minimum of 8 suspects for this version of the mystery. Suggested investigation time is 2-3 hours. As with all of our mysteries, it is an INSTANT DOWNLOAD mystery package.
Optional Witness
Need an optional witness pack for unexpected guests and not-sures? You can add a two optional character expansion pack here or later on from the Witness Pack on the main menu.
The year is 1719 and pirates scour the sea like sharks, attacking even the most prominent of ships. Welcome aboard the pirate ship Revenge, the most feared ship on the water – and she is yar! Grisly Meed, the Captain of the Revenge was, until recently, the longest serving captain at her helm. This night, his reign has been stolen from him with a slash of a blade – his own blade – his prized treasure, the Sword of Steggan. Captain Meed has been found dead in his quarters, and his murderer could have only been a member of the crew! Now everyone aboard is a suspect in his murder, and the mutineer must be discovered and face his judgement by Davy Jones himself.
This mystery has murder and is rated 3/5 on the "clean" scale. While there is the mention of one of the suspects being the captain's personal slave, there are no details given, no mention of sex or drugs and, as with all of our mysteries, no foul language.