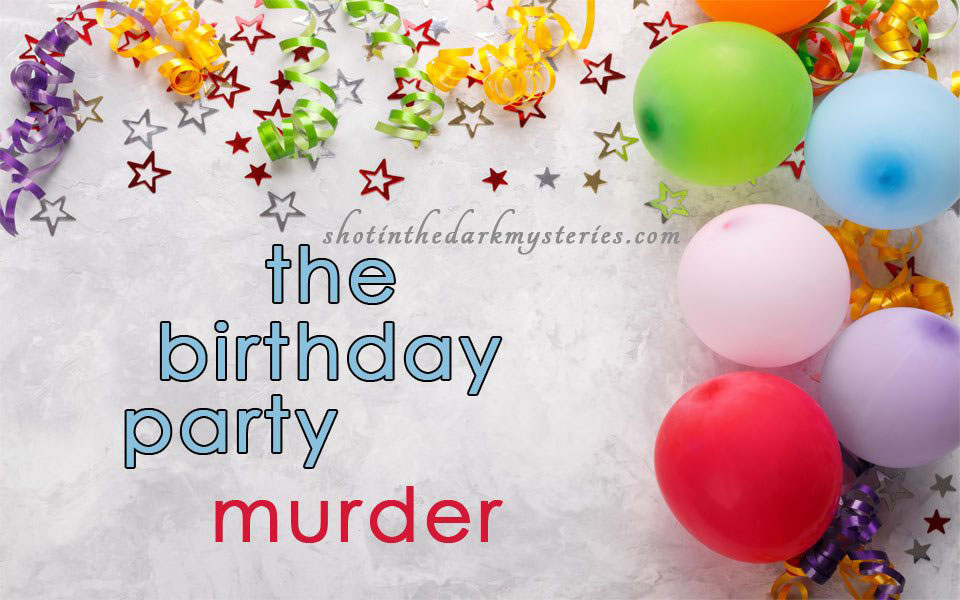 A 11 suspect mystery designed to be straightforward, simple, easy and fit into any birthday party scenario. #Will accommodate an unlimited number of guests participating as sleuths. You will need a minimum of 11 suspects for this version of the mystery. Suggested investigation time is 2-3 hours. As with all of our mysteries, it is an INSTANT DOWNLOAD mystery package.
Currently Unavailable for Purchase
Optional Witness
Need an optional witness pack for unexpected guests and not-sures? You can add a two optional character expansion pack here or later on from the Witness Pack on the main menu.
It's a day of celebration and a good crowd has turned out for the birthday party! The event is in full swing and everyone is having a good time. Everyone, that is, except Lucy Wiper, who is found strangled to death in the washroom. Why was she murdered at such a happy event, and more importantly, who among you is her killer?
Many deadly returns…