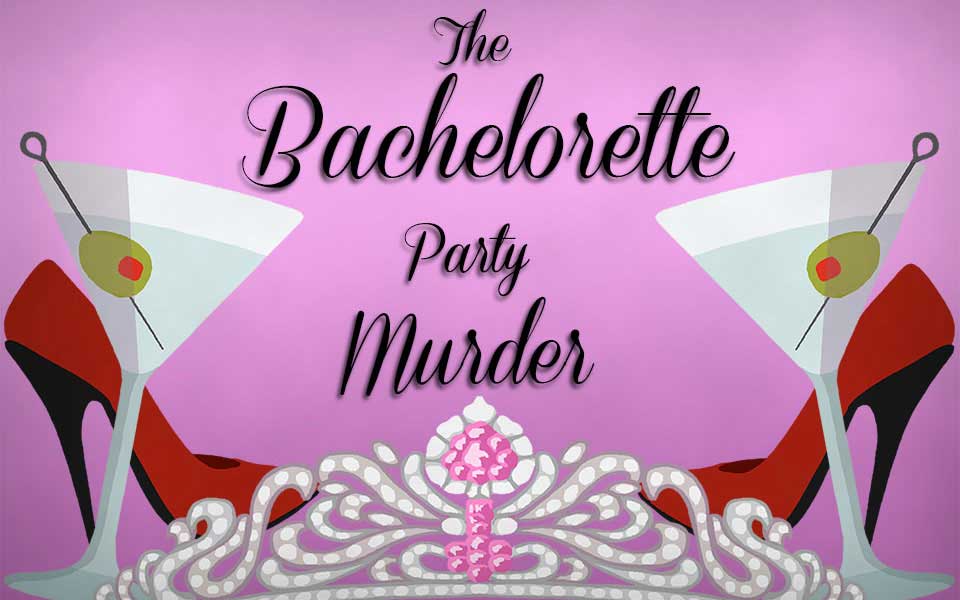 A 12 suspect clean mystery set in a house. This mystery is Costume Casual ? a great alternative bachelorette party idea. #Will accommodate an unlimited number of guests participating as sleuths. You will need a minimum of 12 suspects for this version of the mystery. Suggested investigation time is 2-3 hours. As with all of our mysteries, it is an INSTANT DOWNLOAD mystery package.
Optional Witness
Need an optional witness pack for unexpected guests and not-sures? You can add a two optional character expansion pack here or later on from the Witness Pack on the main menu.
It's Carmen Phillips' last hurrah. Next week, she's walking down the aisle to become Carmen Gore, marrying her dream man in a shotgun marriage following a whirlwind five month romance. Her best girlfriends gather to throw her a bachelorette party she'll never forget. Against the bride's wishes, a stripper is arranged, but before he can take the "stage", he's found murdered! The bride and her friends are about to learn that there's a lot more to this "stripper" than first assumed. Who killed him, why, and more importantly, who is he?
It's going to be a night the bride will NEVER forget!