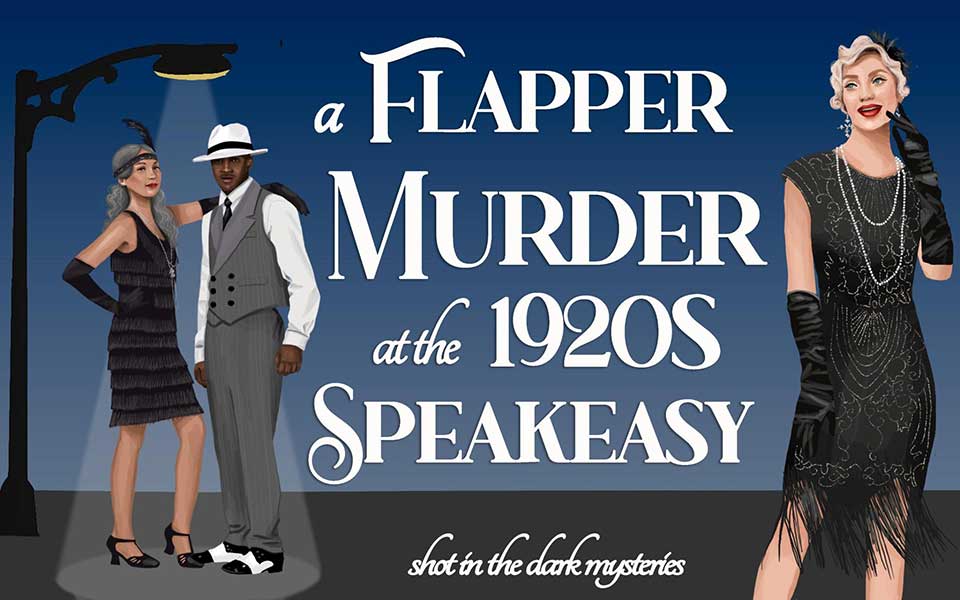 A 16 suspect mystery with a Roaring 20's Speakeasy theme that can accommodate an unlimited number guests participating as sleuths. You will need a minimum of 16 suspects for this version of the mystery. Suggested investigation time is 2-3 hours. In spite of the "speakeasy" setting, this mystery is considered "Clean". As with all of our mysteries, it is an INSTANT DOWNLOAD mystery package.
Optional Witness
Need an optional witness pack for unexpected guests and not-sures? You can add a two optional character expansion pack here or later on from the Witness Pack on the main menu.
The Roaring 20's are in full swing, giving birth to the rise of jazz music, flappers and, with the end of the war, a renewed feeling of hope and joviality. It's the era of prohibition, and organized crime is at an all-time high.
The Half Moon Club is one of just two Speakeasys in town, fighting prohibition by serving alcohol illegally and offering patrons the type of fun that can't be had when the sun is up. Despite the constant threat of a raid, business at The Half Moon Club is lucrative, as men and women stream through the doors each night.
When a flapper is found shot to death outside the club, the management and loyal patrons of The Half Moon Club scramble to identify the killer before the police catch wind of the killing and shut down the juice joint for good!